Fade In
8rd April, 2017, Guangzhou, China—RIART-TECH, a manufacturer of professional entertainment and stage LED lighting equipment, announced the latest 180W LED moving head entertainment lights design. Which with unique 180W led source, projected from a compact tiny body it can produce output brighter than a traditional discharge 575w unit. The efficient optical system provides a sharp cutting edge of the spot without any shadows.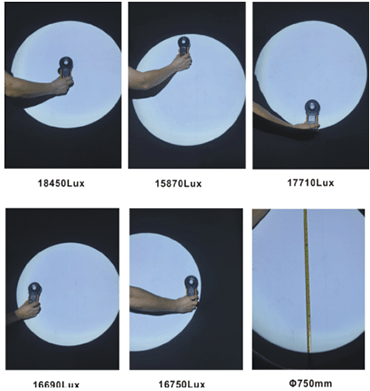 Bounce In
Unique optical system
Optical system made in KING KOWOK OPTICS, which is the first-class,well-known abroad, has become optical products manufacturing enterprises leader .
MAG-180SPOT Lumen values actual measurement
The Distance of measurement: 3M
The MAG-180SPOT is extremely versatile and has everything clubs, theaters, churches, concert productions and lighting professionals are looking for in a professional LED spot Moving Head. It has 17 DMX channel modes, Pan/Tilt Inversion, 16-Bit Fine Pan/Tilt, 3-pin DMX In/Out, PowerCon In/Out power connectors, and a 4-Button DMX LCD menu.
Effect features including saturated colors, fixed gobo wheel, rotating gobo wheel with replaceable positions and real indexing feature, rotating prism wheel with 3 facets, motorized focus, full range dimmer, various strobe effect.
Brightness, efficiency and compactness are what Mag-180spot stands for, Small unit gives you nice performance!